Who are we?
Located in Montpellier, Midgar Studio is a development studio of some thirty passionate creators.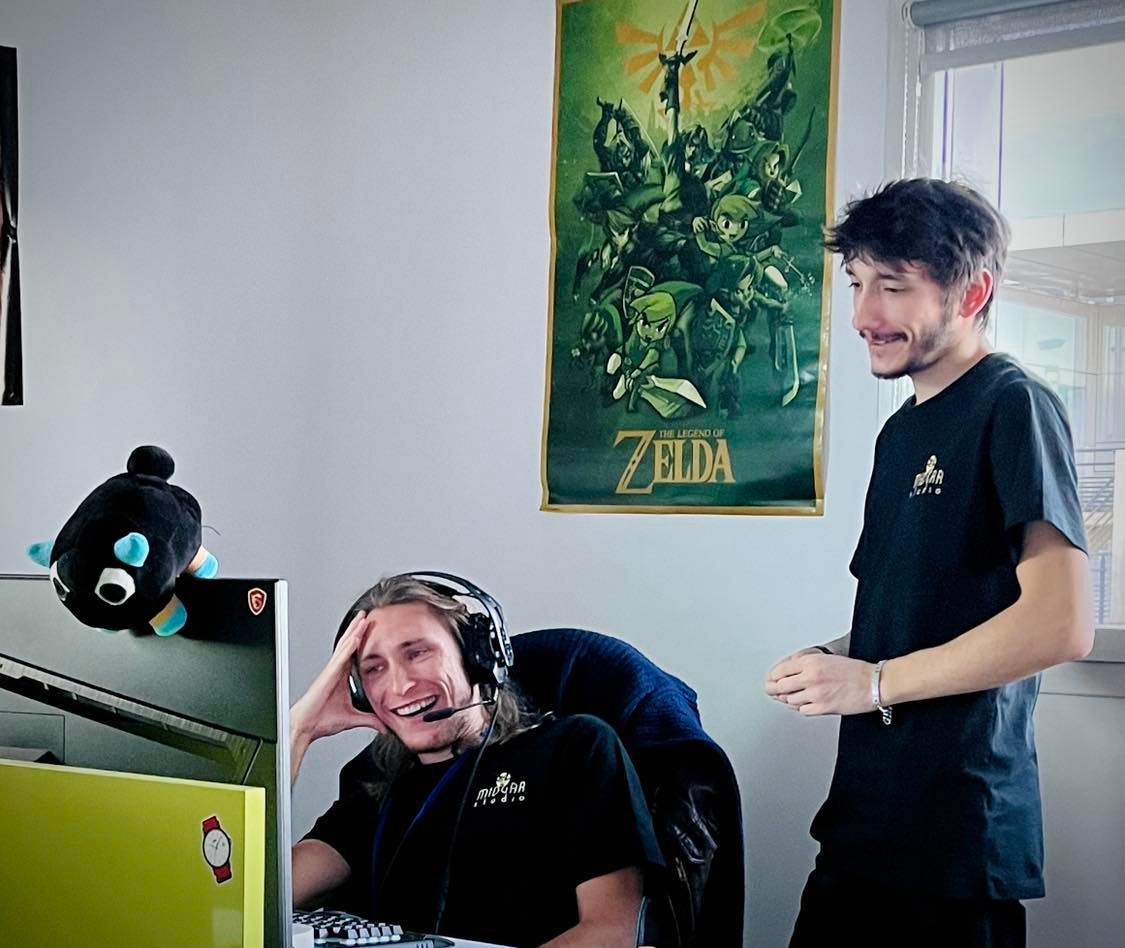 Within a framework of caring, sharing and mutual respect, we place great emphasis on creating a healthy working environment. Crunch is not allowed in our company. At Midgar Studio, every developer has a say in the progress of our projects.
With a spirit of boundless innovation that drives our ambitions, our teams make it a point of honor to maintain a creative working environment where mutual support, camaraderie and, above all, a good atmosphere prevail!
Whether it's on a Thursday evening or to celebrate the end of a development phase, we never fail to get together to share a convivial moment.
Although we are constantly striving to be at the cutting edge of technology, we offer flexible working hours and several remote days per month for all team members.
Montpellier, a video game ecosystem…
The studio naturally chose to develop its activities in Montpellier, France's third-largest center for video game creation.
Over the decades, the city has distinguished itself through the dynamism of its cultural and creative industries, which include some of the world's most renowned companies.
Nestled between the Pic Saint-Loup mountains and the Mediterranean Sea, Montpellier is a great place to live, and one in which the video-game industry has carved out an enviable place for itself with the establishment of major players in the sector. Its local ecosystem, fostered by the Push Start association, combined with a wide range of specialized training courses offered by its numerous schools and universities, fully convinced us to settle in the Montpellier metropolis, a candidate to become European Capital of Culture in 2028.
…and a radiant city in the south of France
🌊 Located just ten kilometers from the Mediterranean Sea, its long beaches and its many attractions 
⛰️ The Pic Saint-Loup, with its vineyards and magnificent hiking trails, can be reached in just thirty minutes 
🚊 A complete tramway network, soon to include five lines, free to all metropolitan area residents as of December 2023
🌞 With 300 days of sunshine per year, Montpellier is one of the sunniest cities in France 
🥇Montpellier is ranked among the youngest, most dynamic and most attractive cities in France 
Interested in joining our team?
Take a look at our available internships and positions 👇